Weekly Calendar/Menu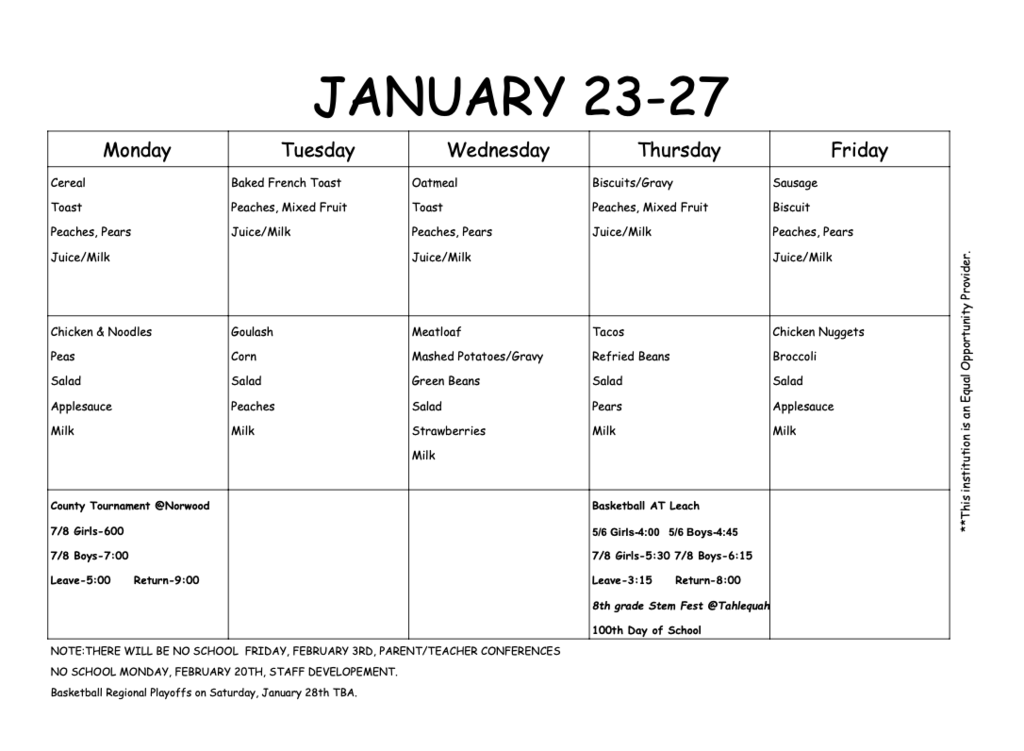 Lowrey Family: UPDATE! Moseley has cancelled the 5th - 8th basketball games tonigh, 1/19/22, due to illness. Since this was going to be the last home game, it will not be rescheduled.

Weekly Calendar/Menu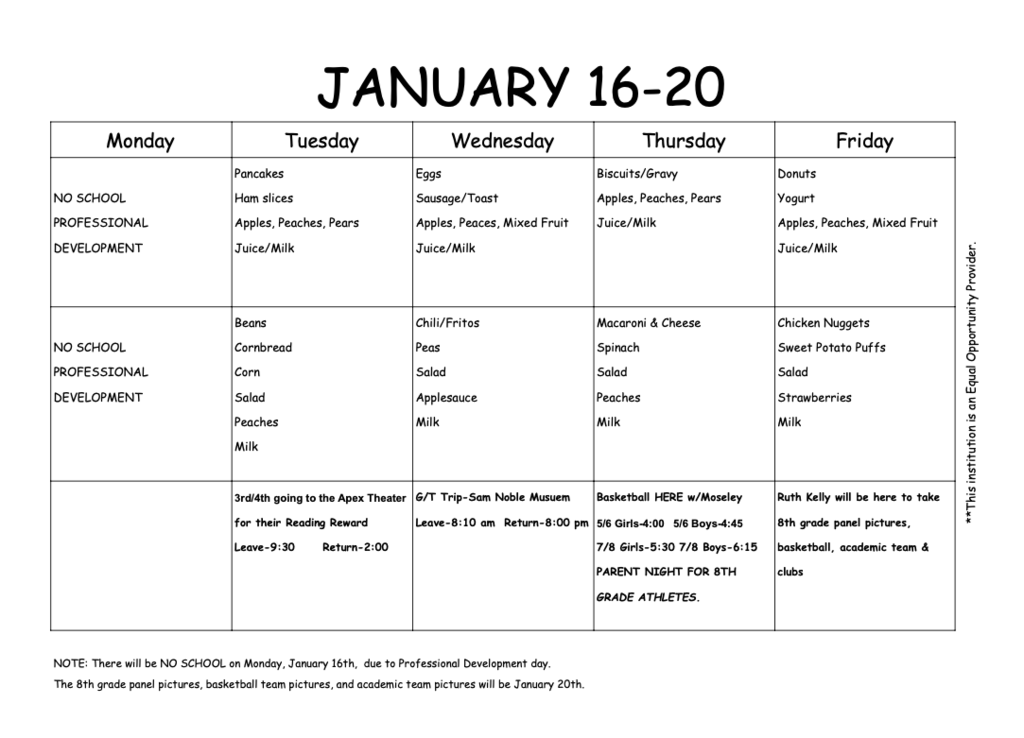 The 7th & 8th grade game at Norwood tonight is running late. Bus will not be back at Lowrey until around 7:00 PM

Weekly Calendar/Menu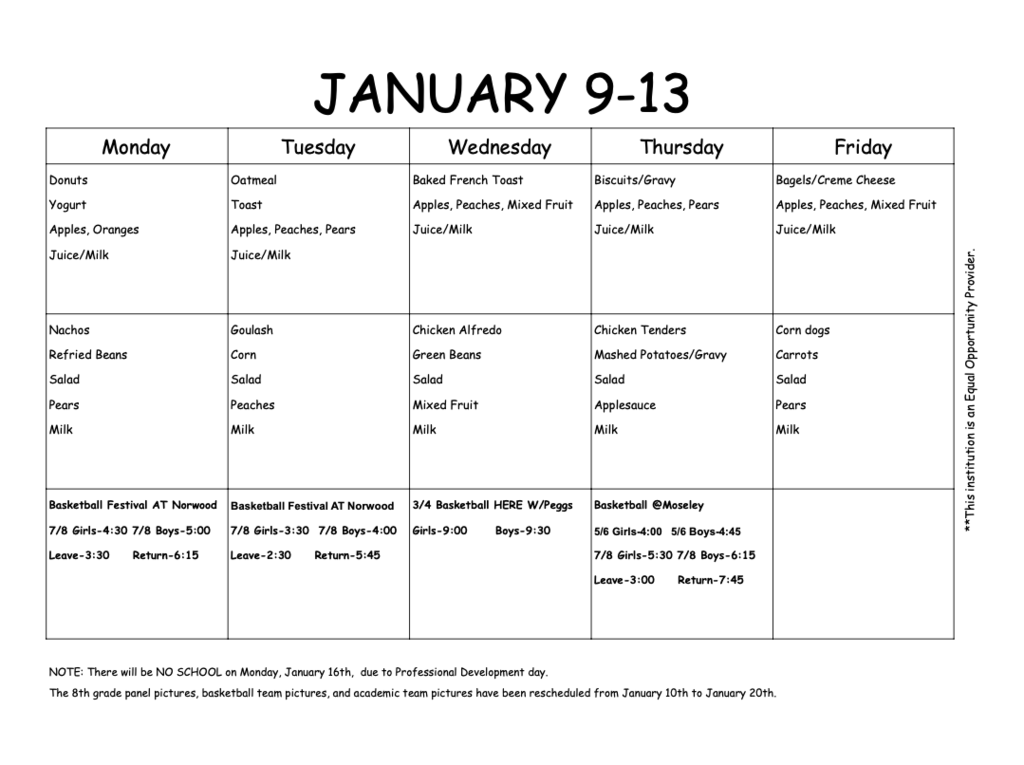 Pie in Face Fundraiser for 8th grade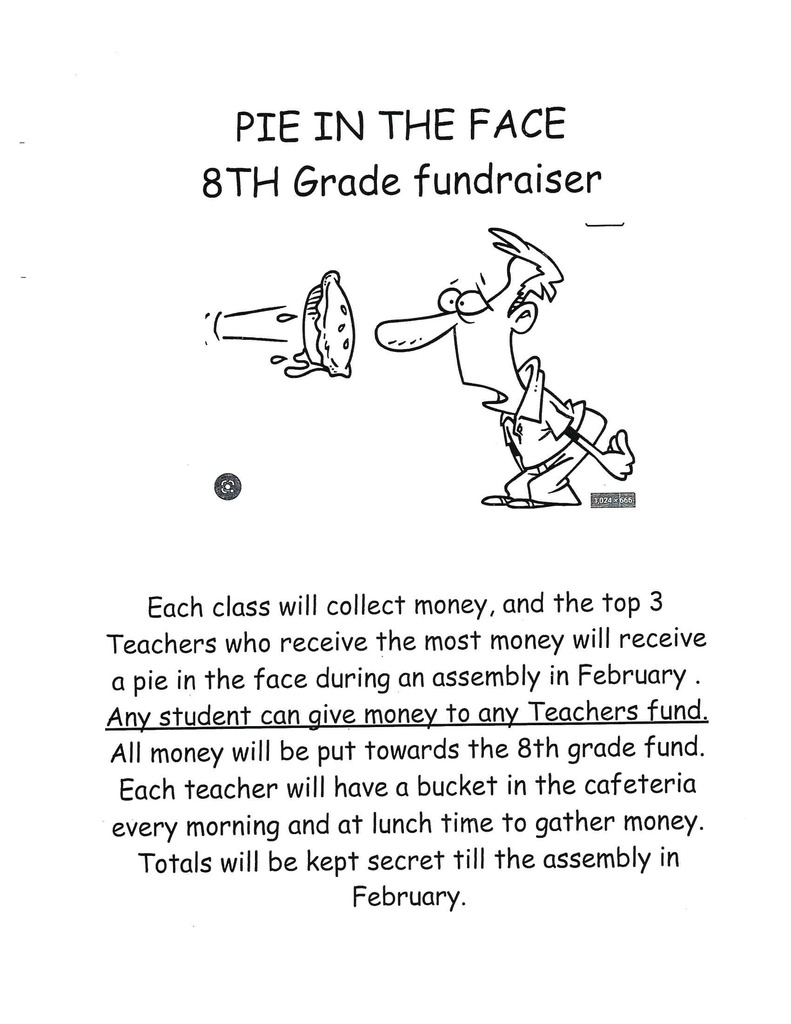 Lowrey Family: Tonights games @ Peavine: There is NO 5/6 Boys Basketball game tonight. 5/6 Girls will play at 4:00, 7/8 Girls at 4:45, 7/8 Boys at 5:30. Also, Report Cards for 1st - 8th grade will go out tomorrow.

Pegg's Tournament con't: Today's schedule is: 5/6 Boys play @ 1:45 - if they win, they will play again @ 3:15 (for third place). 5/6 Girls play at 4:00 - if they win, they will come in 1st place, if they lose it will be 2nd place. Could possibly be back at Lowrey by 5:00

Weekly Calendar/Menu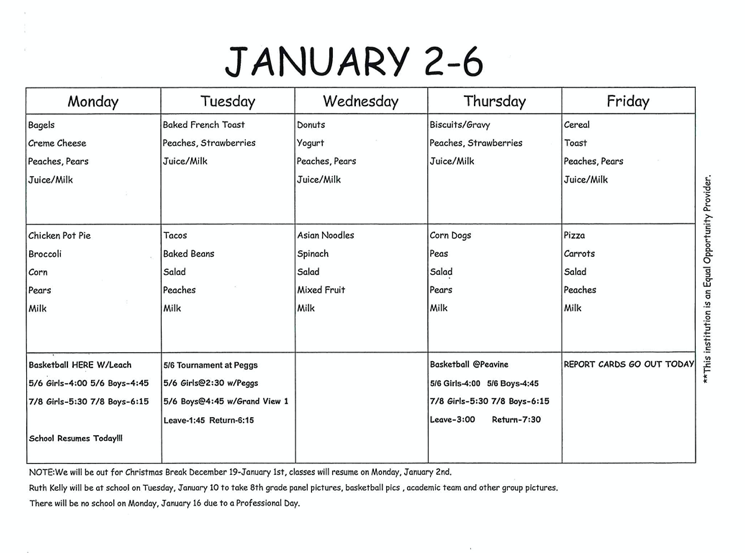 Weekly Calendar/Menu

Lowrey Family: Don't forget the PK-4th grade Christmas Program is tonight at 6:30 in the gym. See you there!

Holiday Spirt Week Dec 12-16, 2022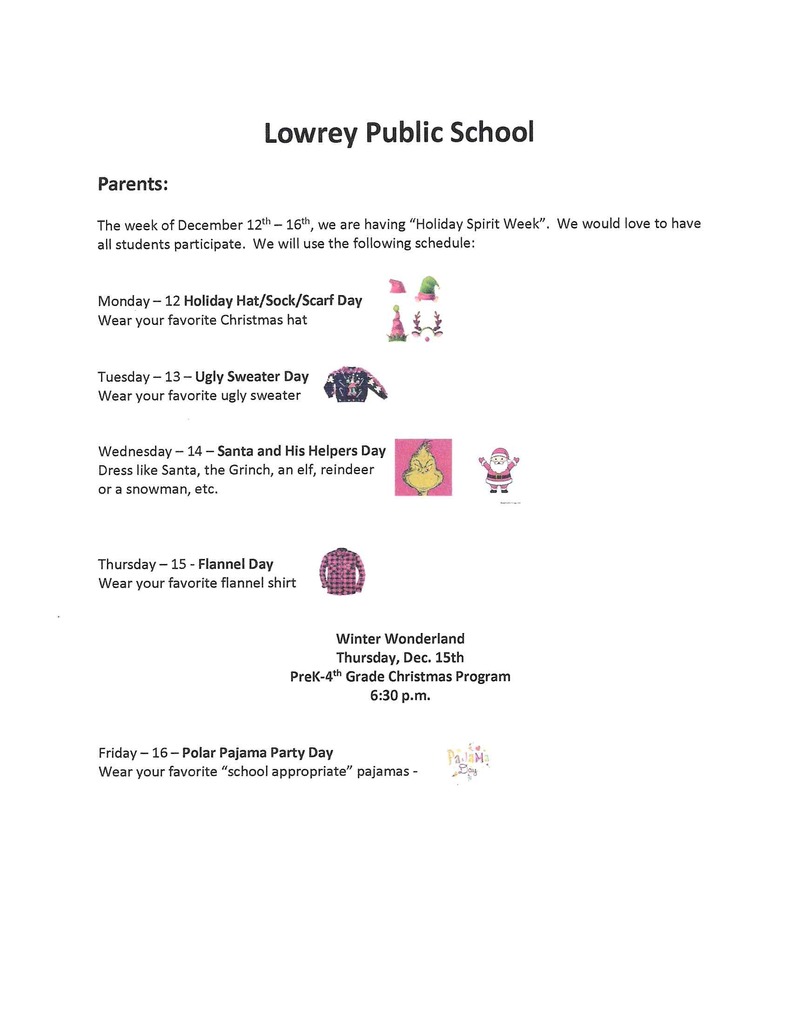 Menu Dec 12-16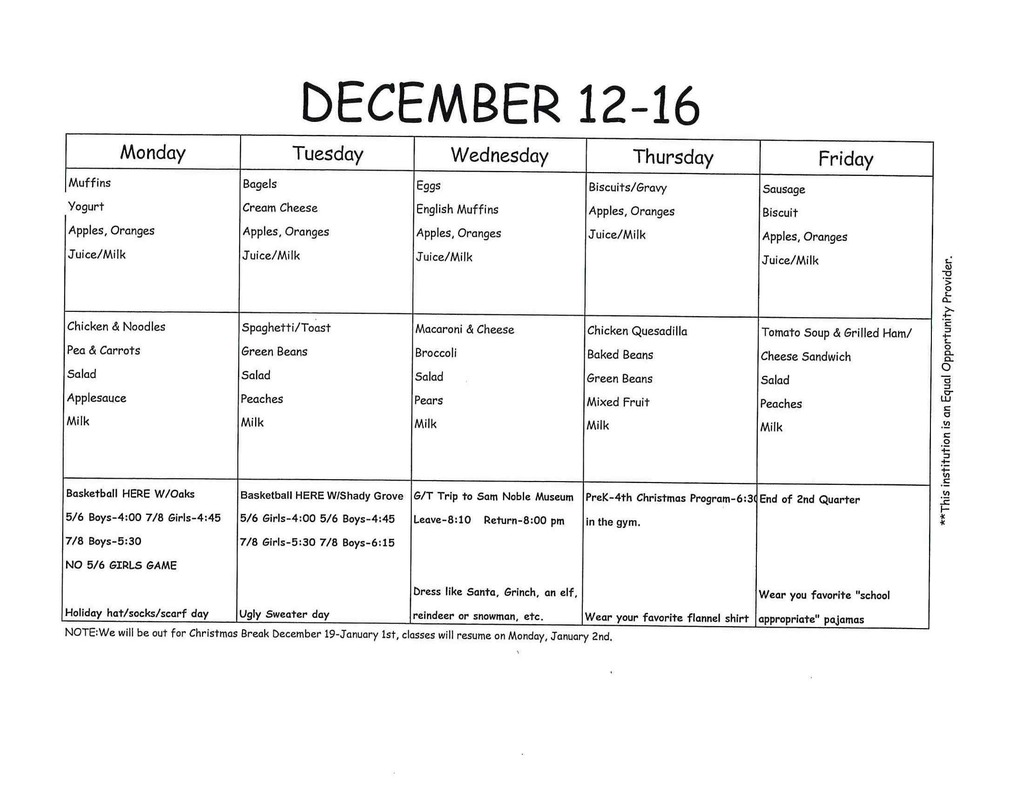 Holiday Spirit Week Dec 12-16th

Lowrey Family: The 8th grade academic team attended the State Buzzer Academic Meet where they placed 6th out of 24 schools. Team members: Joseph Nells, Matthew Wilkerson, Cooper Dorr, Lexi Acuff, and Anna Belle Kelley, and Coach Etzkorn.. Congratulations!

Weekly Calendar/Menu

8th Grade Academic Team, Matthew Wilkerson, Joseph Nells, Cooper Dorr, Anna-Belle Kelley, and Lexi Acuff won second place in the Cherokee County Academic Tournament. Congratulations to the team and Mr. Etzkorn!

Monday,11/28/22, 3/4 Norwood Basketball Festival, Girls 5:00 Boys 5:30 Leave @ 4:00 Return @ 7:00; Also, Cherokee County Academic Bowl @ Peggs: 5th Grade @ 6:00 6th Grade @ 8:00

The 7/8 Grade Boys and Girls game today at Moseley has been cancelled.

Cherokee Nation Coat Program Information