Weekly Calendar/Menu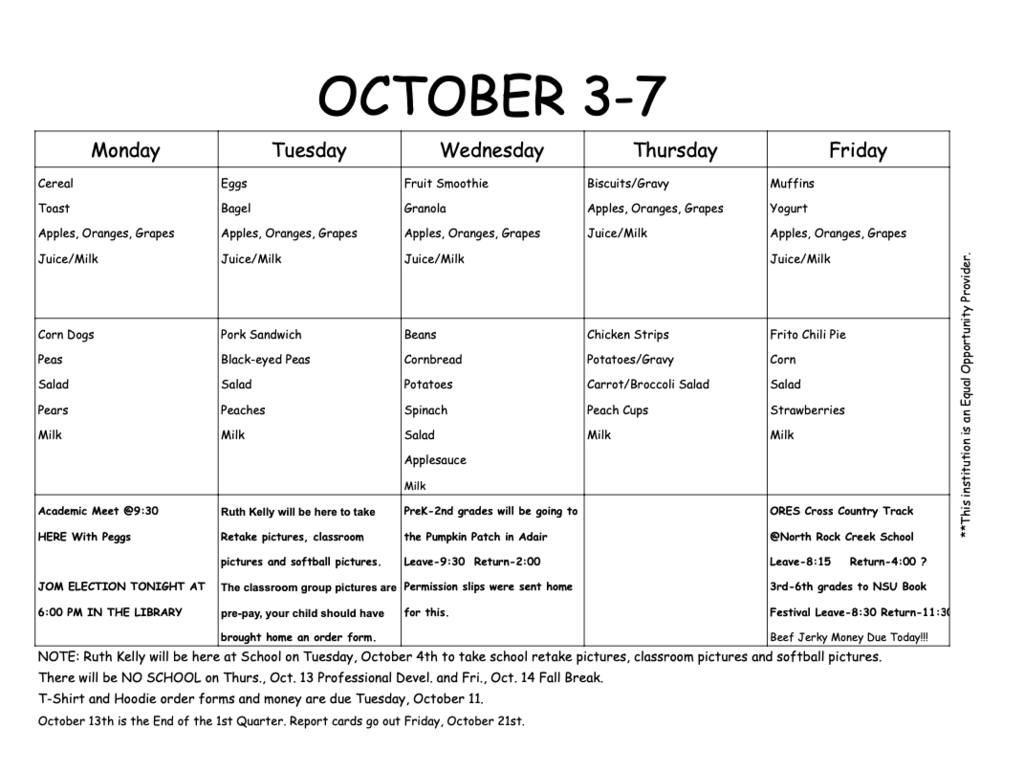 Weekly Calendar/Menu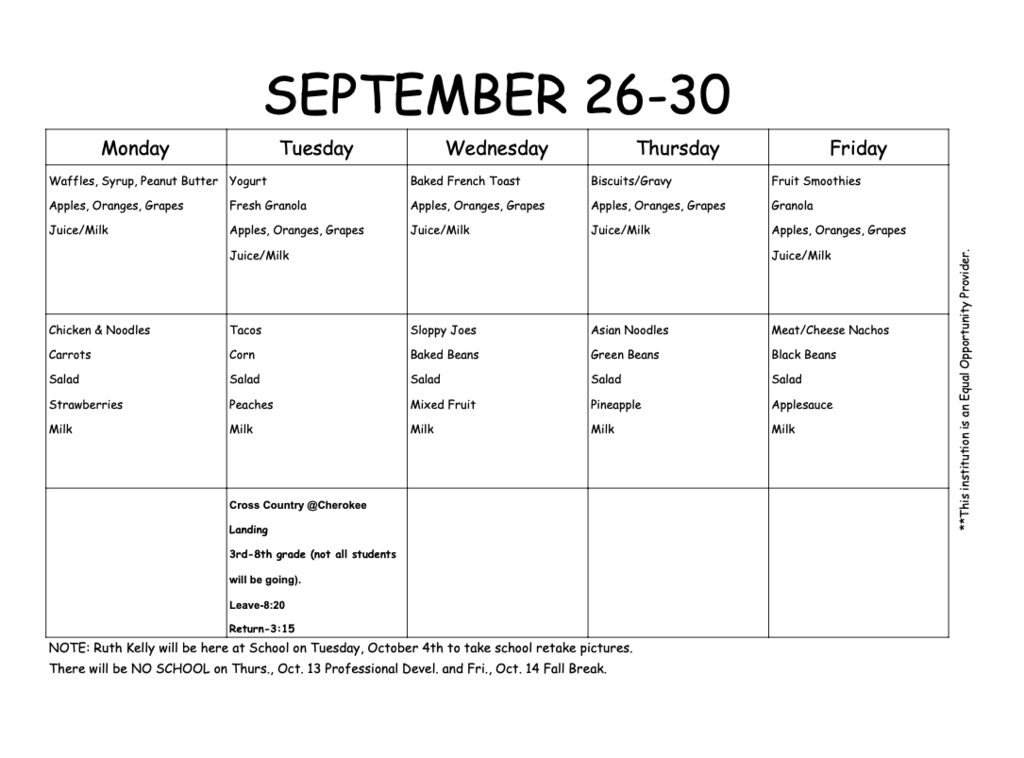 FUNDRAISER 8TH GRADE: T-shirts, Hoodies, and Zip Hoodies are on sale now. Order forms have already gone out or will shortly. Last day to turn in orders and money will be October 11th. Be sure and write your students name on order form and make sure that you specify if it is youth or adult sizes.

Garden Club Article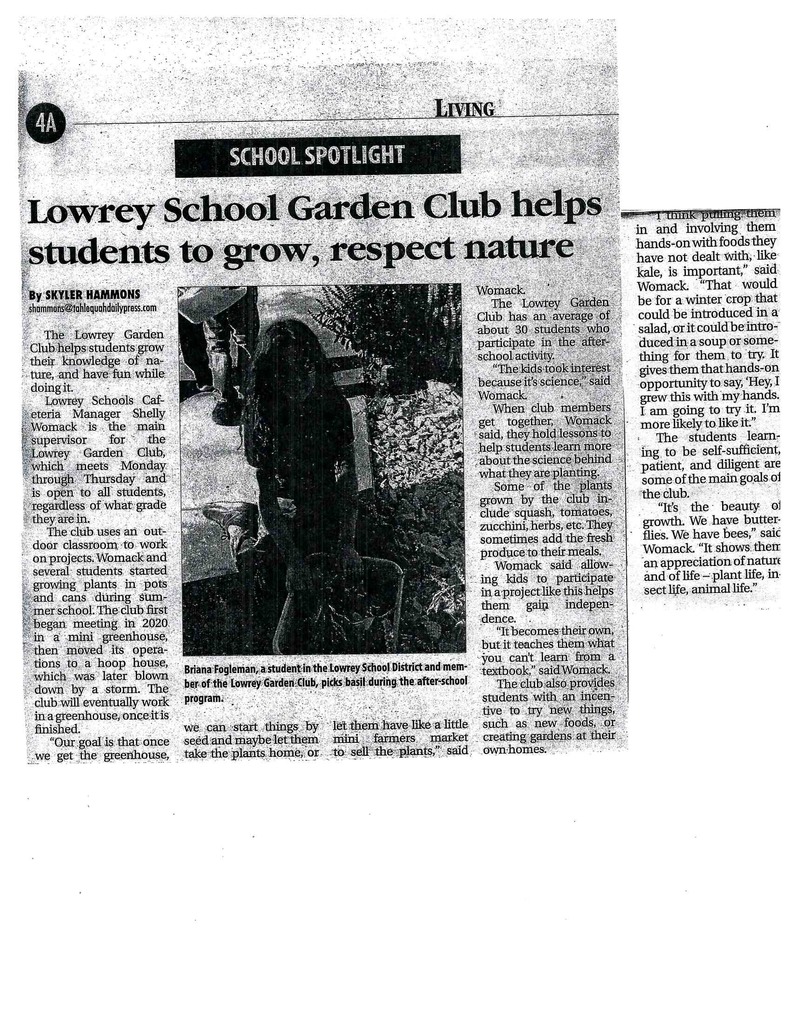 Weekly calendar/menu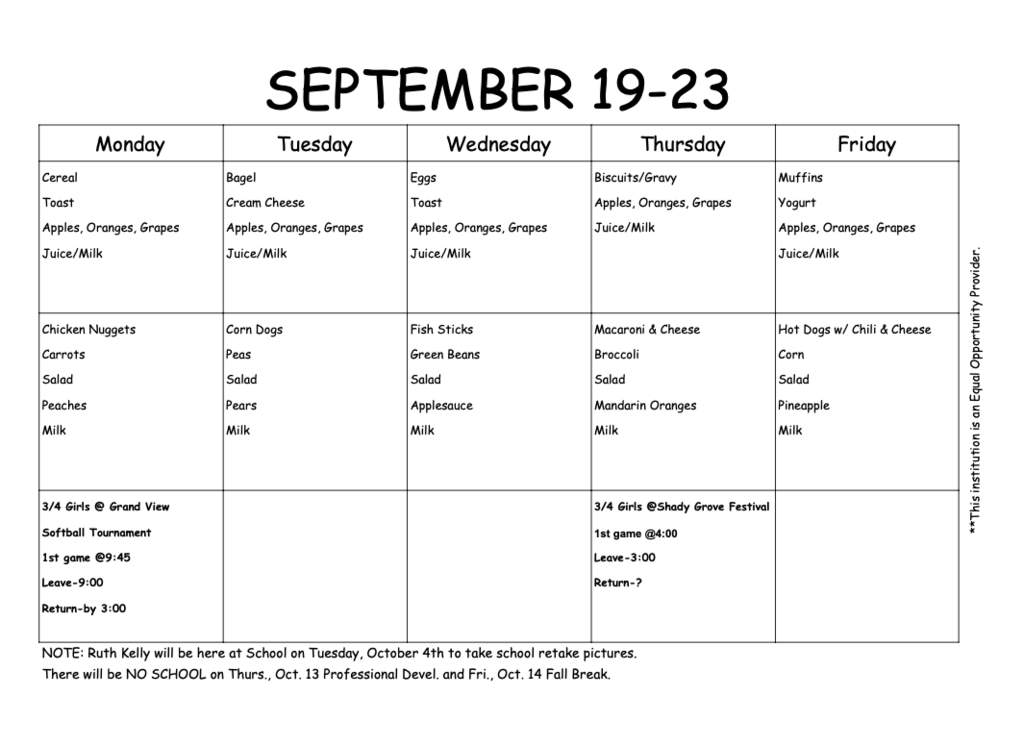 Lowrey Family: Just a reminder that there will NOT be After-School today, 9/15/22, due to Parent/Teacher Conferences. Conferences are today, 9/15/22, from 3:30 PM - 7:00 PM. No school tomorrow, Friday 9/16/22, due to Parent/Teacher Conferences from 8:00 AM - 11:00 AM. Have a great weekend!

5th-8th Grade Girls Softball is today, 9/13/22, @ Norwood. 5/6 @ 4:00, 7/8 @ 4:45. Bus leaves at 3:00 returns at 7:00

Weekly Calendar/Menu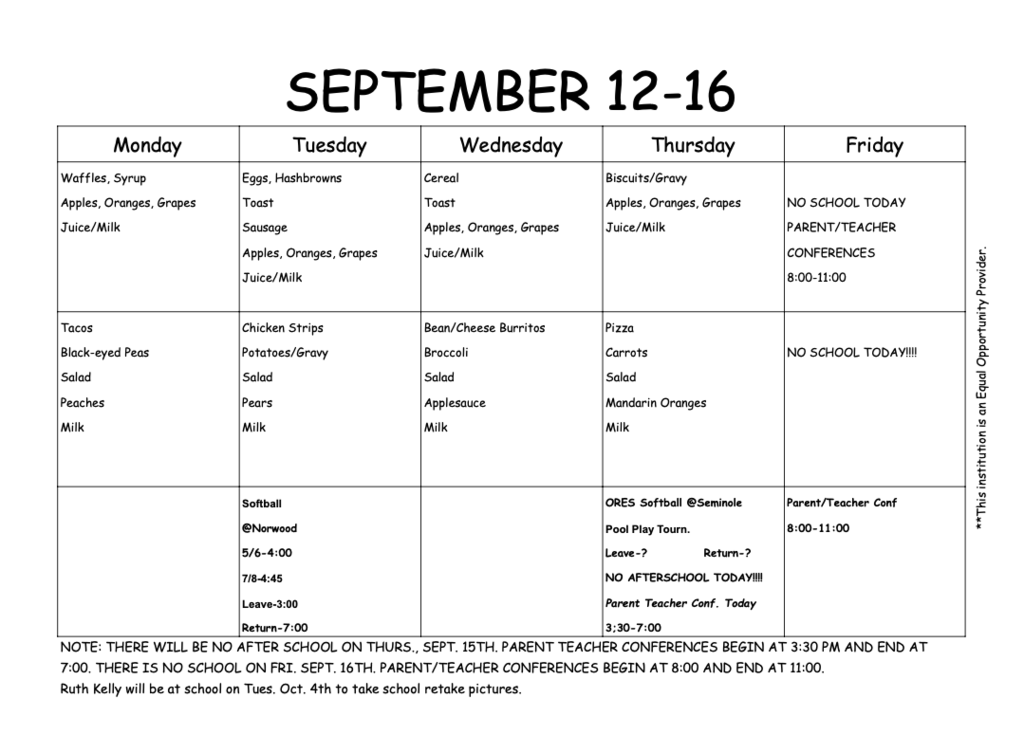 Softball game is also tomorrow 9/8/22.

Picture money/order form due tomorrow, Thursday 9/8/22. Softball Game, 5th-8th grade girls, at Shady Grove @ 4:00 PM (1game)

Weekly Calendar/Menu

Just FYI: No School Friday, Sept. 2 and Monday, Sept. 5th. Staff Dev. on Friday and Labor Day on Monday. Have a good weekend!

Peggs School has cancelled the Softball game tonight that was to start at 4:00 PM due to storms rolling in.

FY22 Softball Schedule

The Softball game against Norwood Softball scheduled for tomorrow, 8/23/22, is now being played at Lowrey. Times have been changed from an evening game to 5/6 Girls @ 2:00 and 7/8 Girls @ 2:45.

School pictures are tomorrow morning, Tuesday 2/23/22.

Weekly Calendar/Menu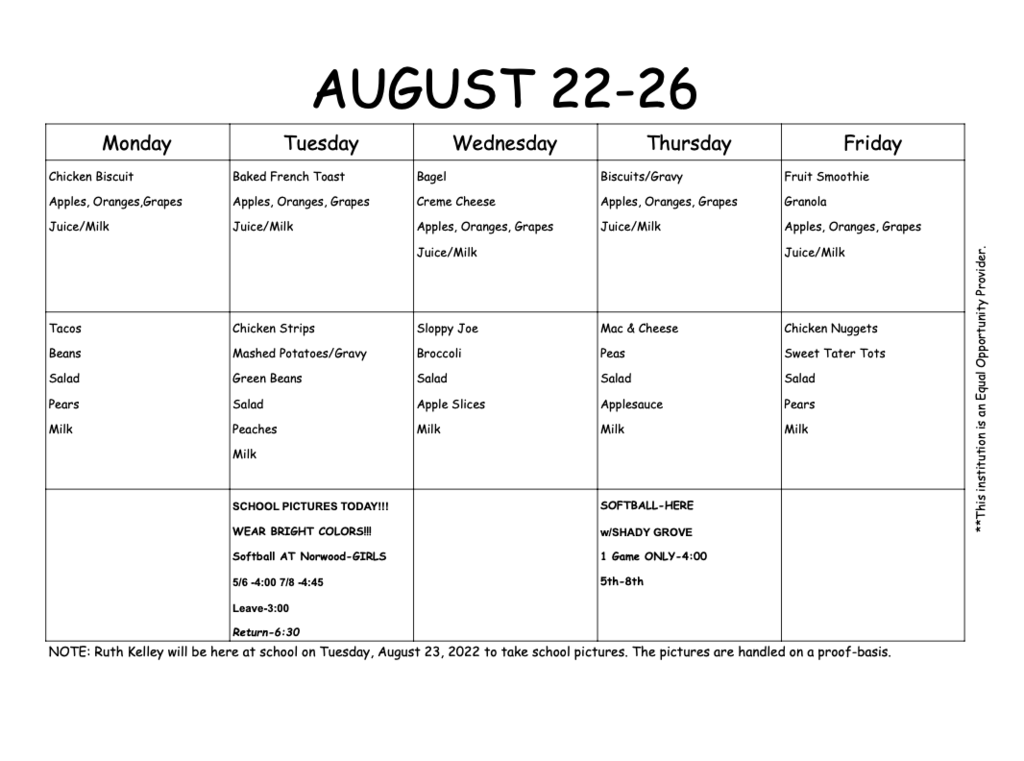 Weekly Calendar/Menu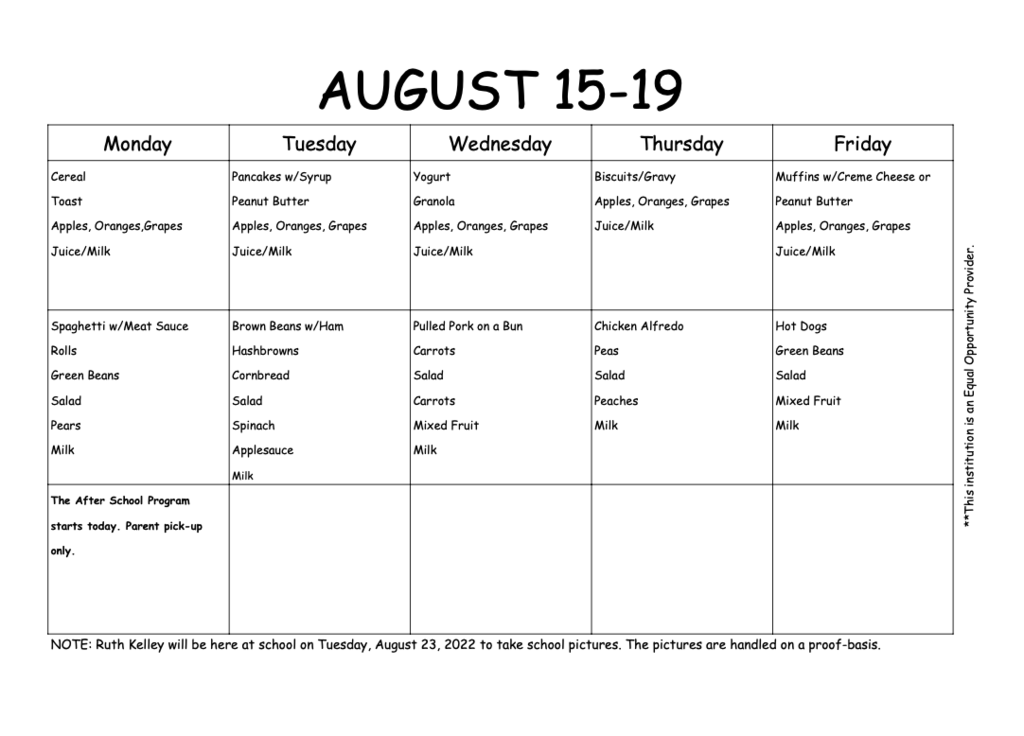 Menu Aug 15-19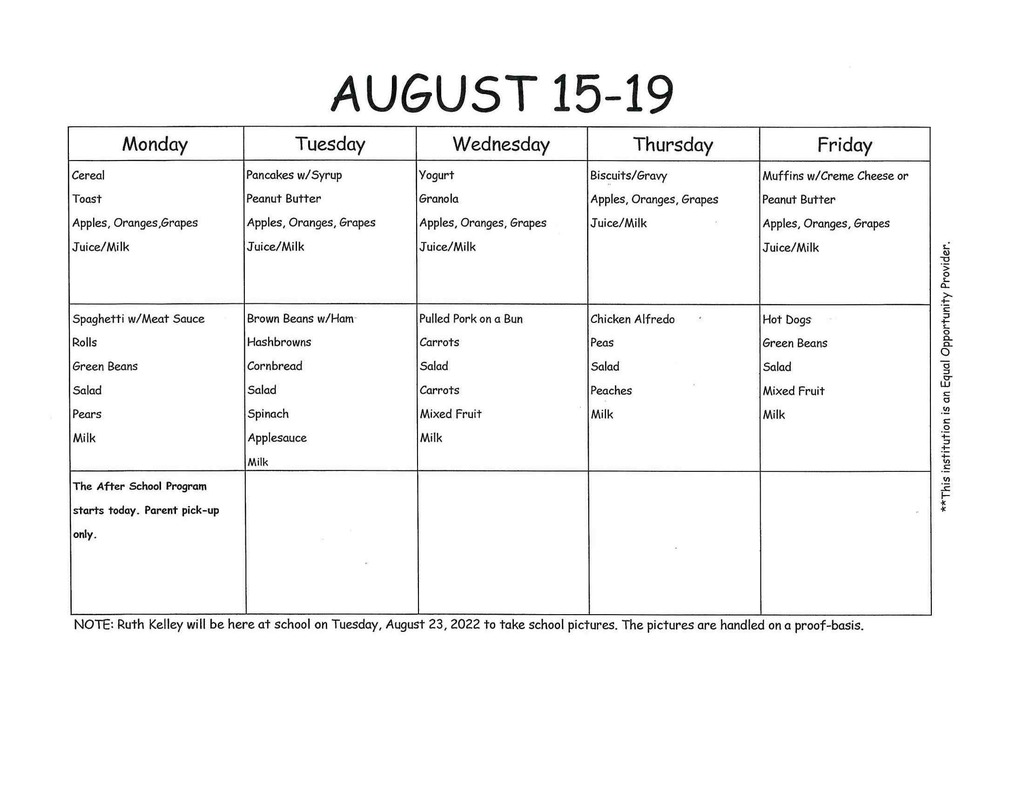 Early Birds Correction